SPECIALTY PRODUCTS
SPECIALTY PRODUCTS
Our specialty products have unique formulations made with high-quality ingredients for any specific market need. Our customers come to us for the development of delicious, attractive, and high-value chocolates and snacks. From vegan oatmeal chips to superfoods-packed bites and gluten-free cream wafers, we have it all.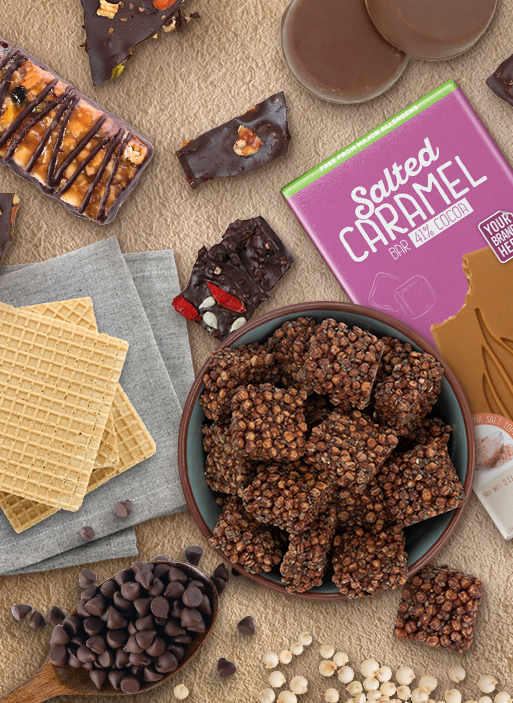 ORGANIC PRODUCTS
ORGANIC PRODUCTS
Our products can be manufactured with organic, single-origin cocoa directly sourced in the Peruvian Amazon. We have built long-lasting relationships with our local farmers, based on sustainable practices, to produce the finest organic cocoa under the highest quality standards and international certifications.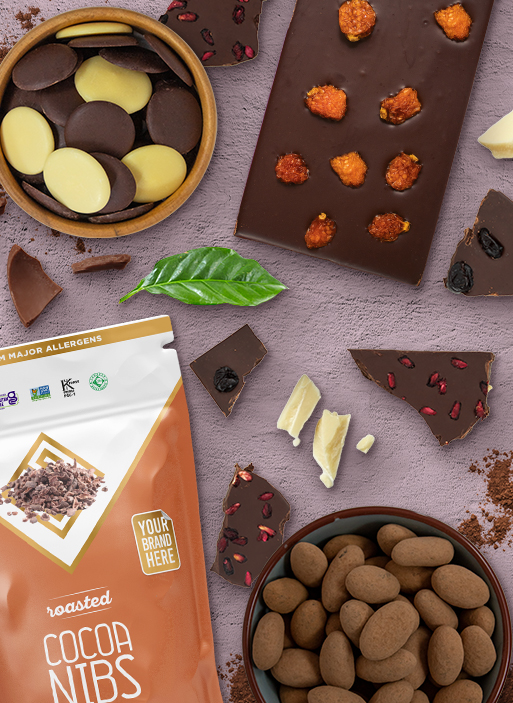 CONVENTIONAL PRODUCTS
CONVENTIONAL PRODUCTS
All our conventional manufacturing lines produce chocolates and snacks using conventional methods of food production, making safe and great-tasting treats ready for consumption. We have developed a wide range of flavors and formats to apply to any of your consumers' needs, including vegan, gluten-free, and no-sugar-added target markets.