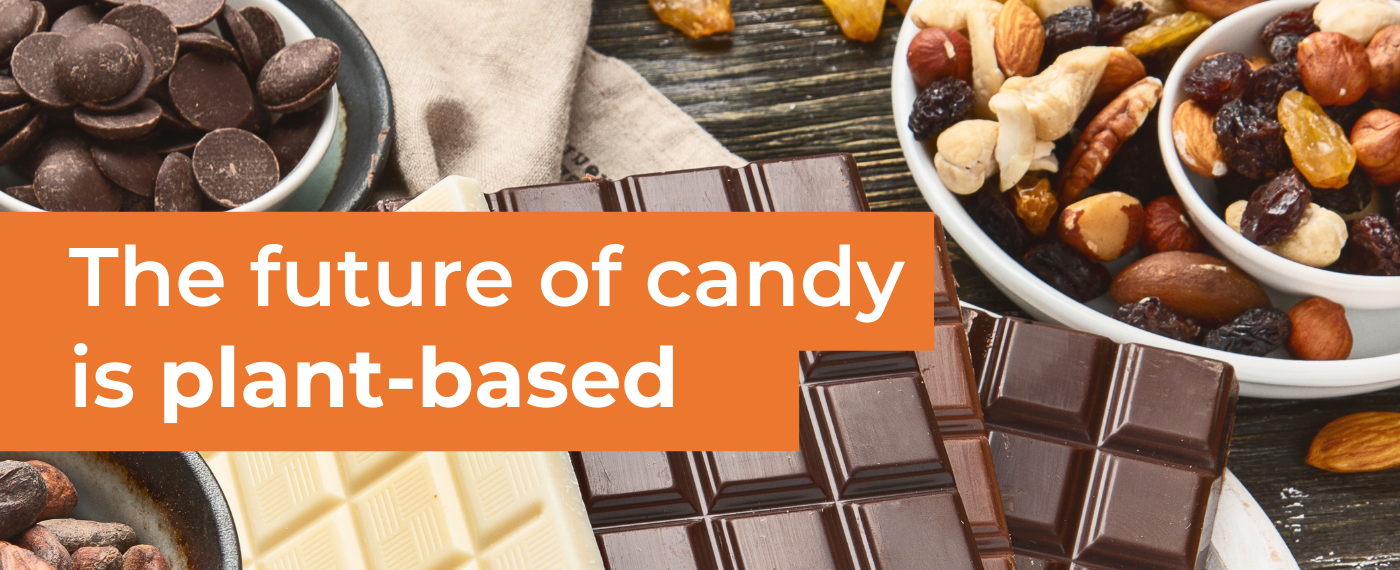 The future of confectionery: plant-based
By 2020, the global plant-based alternative market was valued at $29.4 billion. With sustainable growth, it could be worth $162 billion in the next decade, according to a Bloomberg Intelligence report.
The strong global preference for sustainable and healthier products is changing how the food and beverage industry has worked for decades. If Bloomberg Intelligence's predictions mentioned before are correct, the market will soar by 451 percent.
Recent data by the Plant-based Foods Association (PBFA), shows that U.S. retail sales of plant-based foods continued to increase in 2020, growing 27% versus 2019, and bringing the total plant-based market value to $7 billion.
According to PBFA, last year 57% of all U.S. households purchased plant-based foods, which represents over 71 million households all over the country.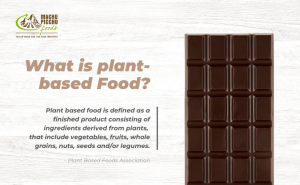 THE TIME IS NOW
Market insights you need to know:
According to the 2021 Health & Nutrition Survey from the International Food Information Council (IFIC), one-quarter of adults say they are eating more plant protein than last year. And 7 in 10 U.S. adults have tried a plant-based alternative, Datassential reports.
In order to be part of this fast-growing market, you need to keep track of what your consumers are looking for. Motivated mostly by values, health, and environmental accountability, plant-based food shoppers are looking for much more.
They love to experiment in the kitchen. Three-quarters enjoy cooking, 55% are frequent bakers, and 69% regularly seek out new products to try, per Packaged Facts.
Premium products are their "weakness". Two-thirds will pay more for gourmet items, and eight in 10 will spend for unique tastes.
They want to try new flavors. According to HealthFocus research, half of plant-based consumers are interested in using more nuts/seeds as a protein source; 43% want to use more legumes, 42% want to use more grains; and 16% want to use more tofu/tempeh.
Aware of these changes, we have developed exciting new chocolate and confectionery products.
From creamy milk-free chocolate to superfood packed, with high fiber content and vegetable protein. Our recipes are made with 100% plant-based ingredients and are suitable for vegans and vegetarians.
Explore our variety of products on our website or send us a message requesting our portfolio and discover our ingredients solutions and much more. In case you want to request a quote, fill out the sales form on the Contact Us section of our web page and let us know what kind of product you are interested in.


REFERENCES
Bloomberg Intelligence (BI). 2021. Plant-Based Foods Poised for Explosives Growth. bloomberg.com
Plant Based Food Association. 2020. Retail Sales Data. plantbasedfoods.org
International Food Information Council. 2021. Food & Health Survey: Pandemic Food Habits Start to Wane While Positive Approaches to Diet and Health Grow. ific.org
Packaged Facts. 2020. Plant-based Dairy Products.
HealthFocus International. 2019. Navigating the World of Plant. healthfocus.com
---
LATEST NEWS
LATEST NEWS
& NEWS