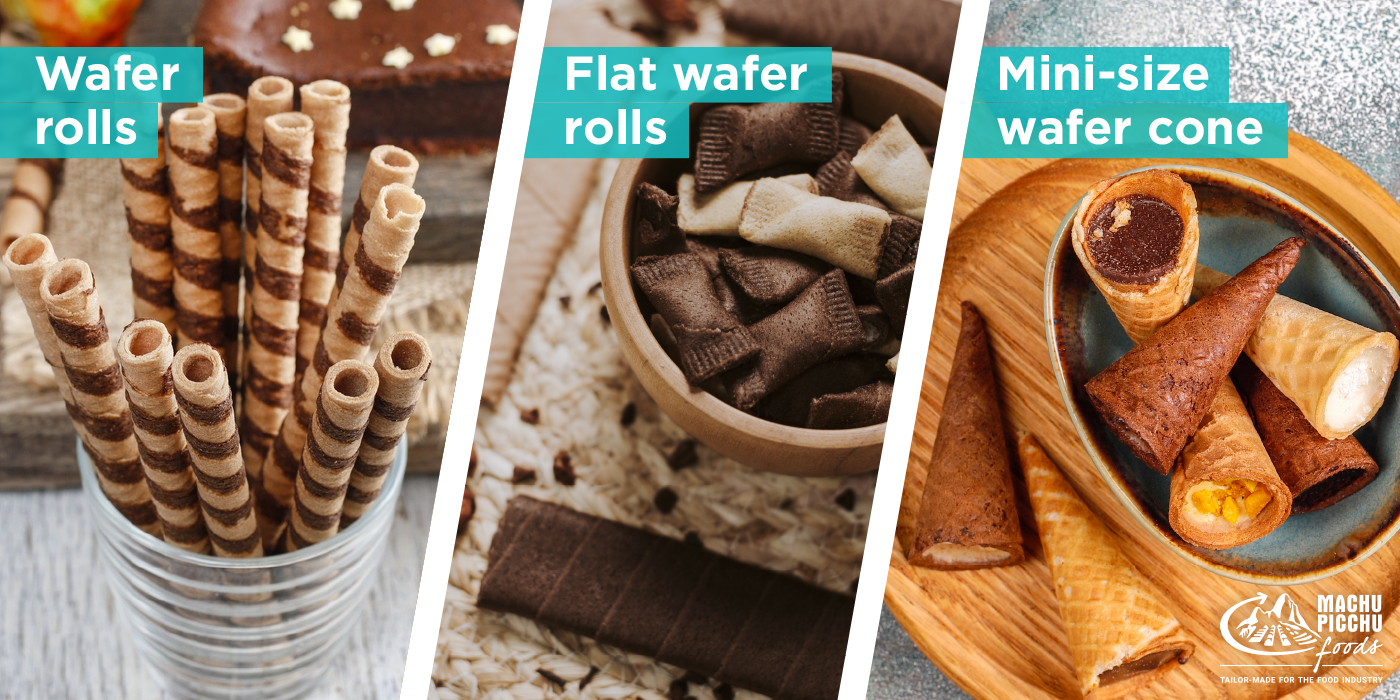 Discover our NEW better-for-you wafer snacks
Innovation is key to growth. That is why we keep challenging ourselves and bringing new tasty and unexpected products to the table! Discover our latest specialty launches for your confectionery brand.
Now more than ever, consumers are aware of how food works and the impact it has on their overall health and happiness. This deep understanding of what shoppers are demanding from brands and retailers, motivated us to launch new snacks that can satisfy, not only your client's sweet tooth but also complement their wellness journey.
We introduce you to our new delicious specialty wafer products! Available in many flavors, fillings, and a wide variety of toppings!
Who said healthy food is boring? We sure do not believe it. Our health-conscious formulations in all of our better-for-you specialty snacks mentioned above can be claimed as having no artificial flavor, no preservatives added, no hydrogenated fats, and no artificial sweeteners.
If you are looking to extend your brand with a healthy portfolio of snacks for your customers, you landed in the right place!
For further insights about our formulations and their availability, email us at machu.picchu@mpf.com.pe
---
LATEST NEWS
LATEST NEWS
& NEWS