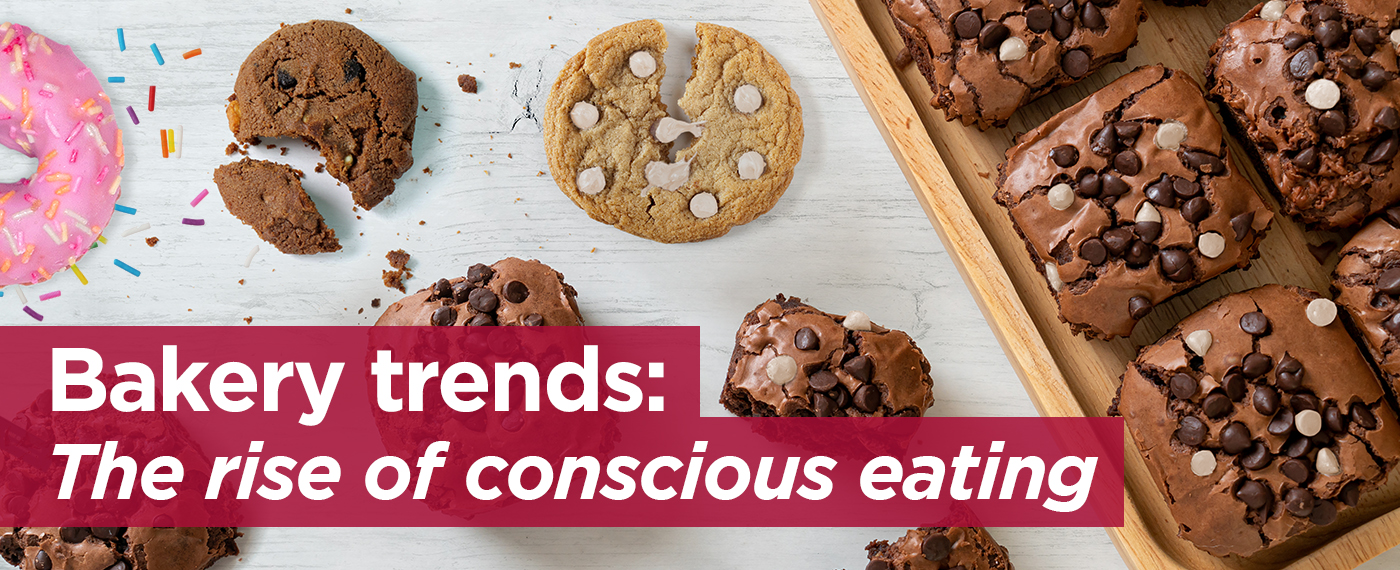 Bakery Trends To Keep An Eye On This 2023: The rise of conscious eating
To ease the journey for brand owners and retailers in this rapidly evolving consumer landscape, we share the top market trends that are changing the game for all in the bakery industry.
As manufacturers, we see the urge to address our partners about the increasing demand for healthier products. This global approach to health and wellness presents us with new challenges in bakery formulations: clean and natural labeling, taste reassurance, sensory quality, and the need for functionalities.
The main drivers of growth in the food & beverage industry are focused on ethics, environment, and well-being. Our innovating free-from candy chocolates, functional and better-for-you confectionery options can be made with all-natural ingredients, alternative sweeteners, and, as you might already know, our single-origin Peruvian cacao, recognized for its unique flavor notes and finest aromas; certified as organic and fairtrade.
What trends will prevail this year? These are the 4 key consumer trends that will shape the bakery and chocolate industry:
TRENDS WORTH WATCHING THIS 2022
This year we officially became a plant-based certified manufacturer by Control Union. Our organic and allergen-free factory in Pisco – Perú is now endorsed by this international certification, which sets requirements for products of non-animal origin, ensuring good practices and avoiding cross-contamination.
From now on, four of our products can be officially claimed as certified plant-based food products: Chocolate 55% cocoa, chocolate 70% cocoa, chocolate 70% cocoa with erythritol & stevia, and white rice paste.
Treats sweetened differently
To bring innovative, diverse, and healthy options, our sweeteners' portfolio is in constant expansion. Whether you are looking for natural options, or not, our products can be sweetened by caloric and non-caloric sugar substitutes. From well-known Stevia and Erythritol to Agave powder and Yacon syrup, in Machu Picchu Foods you will find what your customers want and needs.
Shoppers' demand for allergen-free products is higher than ever and we are one of the few allergen-free food manufacturers in the world. Our Pisco factory is free of the top 14 allergens and specializes in organic cacao and chocolate products for international markets. We have total traceability to ensure no allergen can enter this facility, so there is no possibility of cross-contamination during our production processes.
Better-for-you indulgence
Research shows that natural, organic, and wholesome food and beverage products will continue to increase their demand worldwide. This inspires us to introduce superfoods, like ancient grains and fruits, into our Fairtrade, single-origin, organic chocolates; along with formulations free of cane sugar, gluten, and dairy.
Is your portfolio ready to meet market needs? Let us help you transform your products. The time for your brand to reach new markets has come. Email us at machu.picchu@mpf.com.pe for more information on how we can collaborate.
---
LATEST NEWS
LATEST NEWS
& NEWS