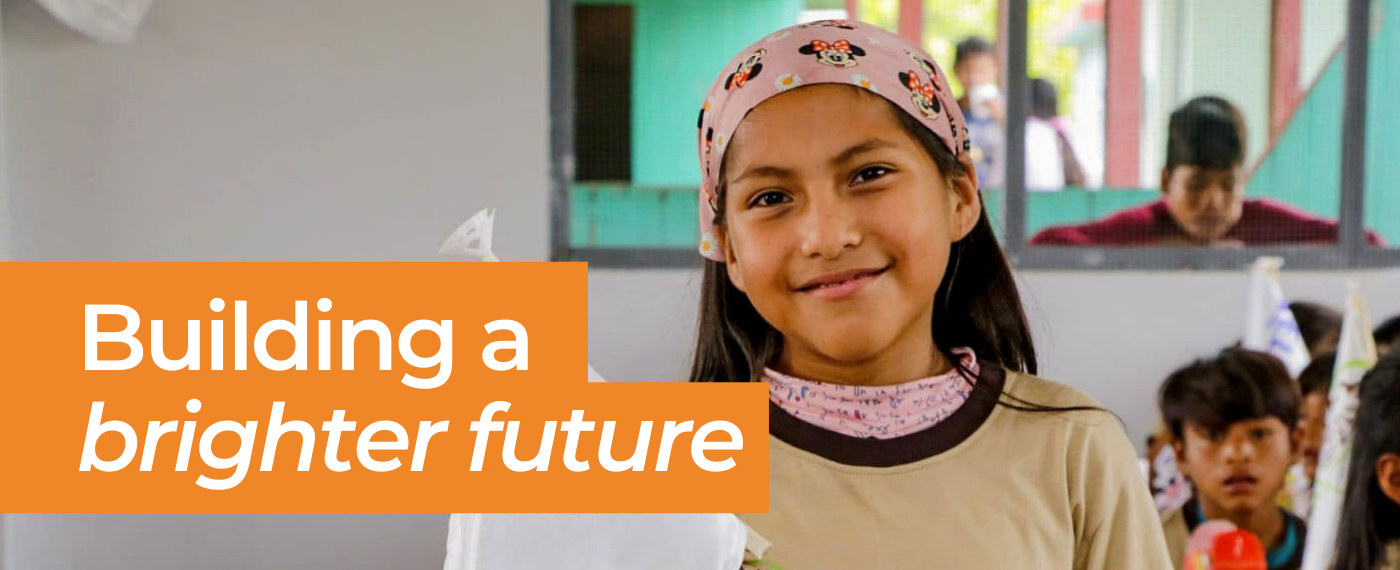 Social Proyect in ZUNGAROYALI: Building a brighter future for the cacao communities in Peru
No matter how hard times can be, our commitment to making a positive social, economic, and environmental impact on our cacao farmers' lives and their communities will always come first.
Zungaroyali is a small village located 1.5 hours from the city of Puerto Bermudez, in the Oxapampa district, in the Peruvian jungle. It has 787 inhabitants, and 13 of them are our partners, dedicated to organic cacao production.
Despite their beautiful scenery, amazing ecosystem, and heartwarming community, this village confronts many difficulties. They do not have drinking water, sewerage, or electricity. The only way they can have access is through water wells and solar panels.
This reality makes challenging even the smallest task and we wanted to take a first step in improving the community's quality of life.

MAKING THE CHANGE
This project consisted of providing Zungaroyali's schoolchildren with a safe place for them to eat, play, and spend quality time with their friends and family. This center will benefit 220 kids, currently studying at their local school: I.E. N° 34402 – Abraham Castro Quintiquari.
Together with our strategic ally, we were able to build a multipurpose center, with a dining room of 168 m², a fully implemented kitchen, sanitary facilities, and a playground for kids above age 9.
This center is powered by a photovoltaic system (solar panels) and has a water tank integrated. All the sustainable technology used in this center, makes this facility completely functional 24 hours a day, 7 days a week. Meaning they will have electricity and running water without any limitations.
Tomas Castro Lopez, President of the Zungaroyali community, recognized all the work done and how it will impact their lives: "Machu Picchu Foods has had the will to build a dining center in our town. In my capacity as president, on behave of my people, I thank you for this gesture."
We work all year round on sustainability projects to ensure our cacao farmer's communities' welfare. As our client, if you are interested in becoming an ally, we would love to hear from you and your team, Just email us at machu.picchu@mpf.com.pe and be a change agent. We have many new CSR projects for this upcoming year!
---
LATEST NEWS
LATEST NEWS
& NEWS